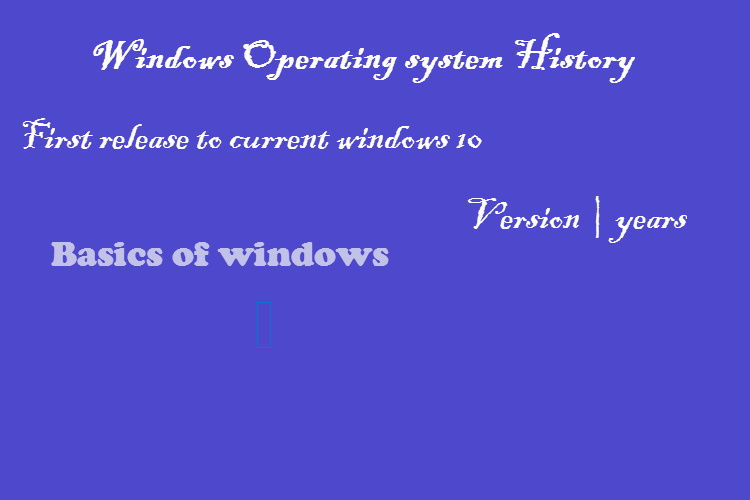 What is Windows and OS History
January 8, 2017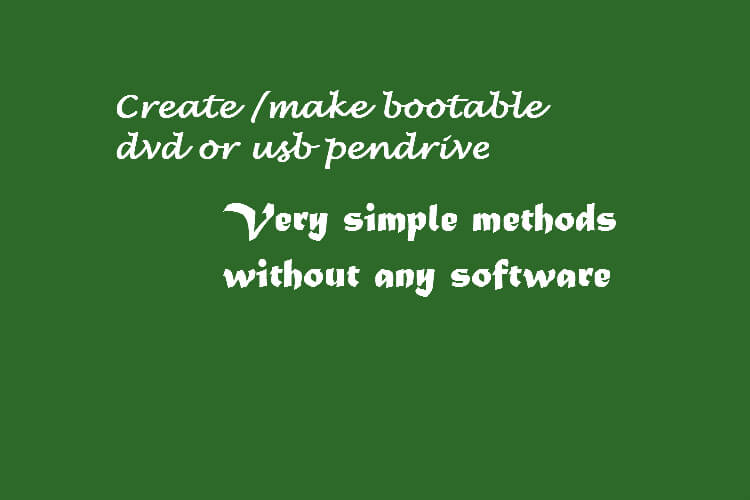 How to create bootable USB pendrive or dvd for windows 10
March 10, 2017
► Let's start with the discussion about how to open bios setting? Guide to opening the BIOS setting in Desktop/ Laptop Step by Step help with pictures and also basic of bios, legacy, UEFI. It's very easy to open bios setting and change the boot options or more changes.
► First of I'm clear your few questions about of bios. What are bios?
→ Bios is basic input/output system. It manages data flow between the computer's operating system, hardware control and attached devices such as the keyboard, mouse, DVD drive, hard disk, video adapter and printer etc. without bios your os is not booting up. BIOS is much outdated. BIOS was the first popular firmware for desktop/laptop PC introduced in 1975 by IBM. In short manage of your os and hardware.
► What is Boot up?
→ Boot is an alternate name of boot up or booting. The boot is used to load an operating system into computer/machine's random access memory (RAM) and start up your operating system. Boot support Legacy mode and UEFI boot mode.
► What is Legacy bios mode?
→ Legacy Boot is the boot process used by BIOS firmware. The legacy bios are outdated bios mode. Enumerates them in a configurable order of priority. Legacy uses the Master Boot Record (MBR) scheme. Legacy mode supports up to 2TB (Terabytes) partition size.
► What is UEFI mode?
→ The Unified Extensible Firmware Interface(UEFI). The UEFI is the successor to BIOS. Alternate name EFI. UEFI uses the GUID Partition Table (GPT) scheme. UEFI is supported up to 9ZB (ZetaBytes) partition size. GPT and MBR are both formats specifying physical partitioning information on the hard disk.
►  It is recommended to install any operating system in UEFI mode.
Note: One cannot install in UEFI mode by booting in legacy mode. and can't install in legacy mode by booting in UEFI mode.
► The difference between UEFI and Legacy mode-
✞ Maximum partition size in MBR is up to 2TB whereas in UEFI it is up to 9ZB.
✞ MBR can have at max 4 primary partition whereas GPT can have 128 partitions.
✞ MBR can store only one bootloader whereas GPT has a separate dedicated EFI System Partition(ESP) for storing multiple bootloaders.
✞ This is very helpful if you have two or more operating systems which require different bootloaders.
✞ UEFI offers secure boot which can prevent boot-time viruses from loading.
► Let's Start the process of opening bios in Laptop/desktop?
→ Step 1: First of power on your PC's CPU OR your computer starts on please restart your pc and continuously press the Delete key from the keyboard. if don't work/open the bios setting then try the F2 key.
→ Step 2: display the motherboard brand manufacture logo or name and bottom of left side show the press delete to go bios settings…..  OR  press F2 to open bios settings.  In case of not working then use the different key like F1, F2, F8, F10, F12, fn+F2, fn+F10 try one by one key.
Note: Desktop almost works the Delete Key and laptop F2 or fn+F2.
→ wait 3-5 seconds and open the bios setting show the image like this.
→ Go the Boot and set the boot option priorities order and more changeable settings are available here example lock, unlock hardware, bios password, hard disk, UEFI boot, legacy, and more. change your settings and click save and Exit. after click Yes.
► Let's Start the process of opening UEFI in Laptop/desktop?
Step 1: It's for Windows 8 or later operating system installed in UEFI mode then follow this step to open the bios configuration settings. click start and Go to the settings. more help to see this picture.
→ Step 2: Click update & Security. and left side menu to select the Recovery to Advanced startup option. Then you need to wait 5-10 seconds and see the new windows then select the troubleshoot and advanced options windows like this. Select the Startup Settings.
→ The boot to safe mode and command prompt and startup repair and more settings available here. follow the whatever change you decide and save your changes and restart the pc.